Vegetarian
Everyone's always on the lookout for holiday side dishes with a twist. Quite by accident, this year's Thanksgiving table included sides that turned assumptions about certain ingredients upside down, offering savory  bites where sweet was expected, sweet where savory is  usually a given. It began with the cranberry sauce.
Cranberry Salsa —"What is this? I've never had anything like it," asked one dinner guest. This simple-to-prepare alternative to the usual sweet, forgettable cranberry sauce combines bright flavors: cranberries, pumpkin seeds, cilantro, jalapeno, green onion and line juice. It tastes fresh, not hot, works well with a variety of menus, and there's no cooking required beyond some toasting of pumpkin seeds. Mix it up.
Mashed Sweet Potatoes with Chipotle — "These sweet potatoes are great. They're not sweet," said another diner. The Three Points cooks have long wondered why most recipes take an inherently sweet vegetable and douse it with even more sugar/maple syrup/marshmallows. A touch of chopped, canned chipotles in adobo adds a smoky undertone to mashed sweet potatoes. There's no real recipe needed here; chipotles are added to taste. But do proceed with  caution, as the chipotle chilies are deceptively hot.
Carmelized Brussels Sprouts with Pecans — Who would have guessed that a bit of sweetness would turn up in the brussels sprouts? Shredding the sprouts makes the stovetop preparation quick and easy and maintains the color.
Marinated Beets with Horseradish — A vibrant dish that's actually best made in advance. Oven-roasted beets (easy to cook, easy to peel) are dressed with olive oil, dijon mustard and horseradish.
Pumpkin-Thyme Dinner Rolls — And where's the pumpkin? Why in the dinner rolls.  (Also great for appetizers with a blue cheese spread.)
These gorgeous, jewel-toned dishes surrounded the centerpiece:
Roast Turkey with Pancetta-Sage Gravy —  liberal application of a pancetta-butter blend with sage and Parmesan (or as we like to call it, bacon-and-cheese butter) infused the turkey with a slightly porky, umami essence. The wonderfully moist bird produced gravy so lip-smackingly rich that guests drained every last drop from the serving dish, thankful, each and every one, for the opportunity.
Thanks also to Chez Kate for the Unruly Cellars house red, from Spanish grapes blended with Spanish expertise.
After a slow start, the padrón peppers on my deck are producing–and then some. Twice we have cooked up a tasty pepper tapa for a fresh summer dinner, and it looks like we are in for a few more rounds.
Pimientos de padrón are not "boss" peppers, as their name would imply. Rather the hail from the town of the same name in Galicia, Spain. Brought back to the old country from the Americas, the pepper went mild. Mostly. The trick with
these babies is, while the vast majority are nearly bell-pepper sweet, some bite back. Indeed, the fun of sharing a plate of peppers (along with an icy beer) is that someone is likely to get a mouthful of fire. Folks have called it Spanish roulette.
To prepare in the traditional manner, simply quick-fry the whole peppers in a bit of good, Spanish olive oil, allowing the peppers to char a bit. Remove from the oil and sprinkle with sea salt. Or, fry with a bit of chorizo and a healthy dose of crushed garlic. Sprinkle with sea salt. Serve with thin slices of baguette, and you will have a winning tapa or a lovely summer side.
I must be suffering a rice deficiency because all I seem to crave these frigid winter days is risotto. And I have been making it with some frequency: Over the last few weeks, asparagus, wild mushroom, pumpkin, lemon, and pumpkin-and-mushroom risottos have all turned up at the dinner table…
I have to say, though, that I may have hit a new high point on Christmas when, in honor of the season–and to satisfy my obsession for beets–I concocted this bright red bowl of joy. Served with pull-apart garlic bread, this was definitely celebratory. And probably good for us, too.
Food wrapped in dough has a long and multi-ethnic history. And today–indeed, most days–I bid homage to the enterprising cooks who decided to envelope a tasty filling inside a pastry, bread, rice, corn or potato dough that would ultimately serve as both delivery device as well as its own element of deliciousness.
All of the Three Points wax rhapsodic on dumplings, pierogies, knishes, bierocks, tamales, turnovers… But we have a definite attachment to empanadas: the Spanish transplant to Latin America that has hybridized in imaginative ways while still maintaining hints of the old country.
In Spain, the emapanadas come large–a full sheet of pastry, spread with filling and covered with a pastry top. Cut into squares, they are a tapas standard. My favorite is Galician comfort food: a saffron-kissed, barely yeasted dough filled with canned tuna and a flavorful, melty blend of green and red peppers, onions, garlic, tomatoes, paprika and olives. Hot out of the oven or cold from the fridge, it is handheld happiness. I pulled my recipe from The New Spanish Table–though just about any Spanish cook book will have something similar.
Meanwhile on a recent trip to Mexico, where I thought I had had it all, I was
blown away by a simple, savory empanada with a massive taste: plantain and black bean empanadas from Veracruz. Just three ingredients (if you use prepared refried black beans), one of them salt, fold together for a sweet-crunchy-meaty-hearty package that surprises and pleases. The "dough" is super-ripe plantains, boiled (with salt) and mashed. The filling is beans. That's it, but so much more. We ordered one plate at Mexico City's El Bajio restaurant–served with smokey-hot-sweet salsa negra–then ordered several more (almost missing the amazing green ceviche for all of our greed).
The plantain empanadas we had that night were fried, but I found–when I tried to recreate this dish at home–that they were just as tasty (and less likely to collapse) if baked with a spritz of oil. I served mine with fresh salsa verde cruda as a tart foil to the sweet plantain.
Sifting through the leftover magazines at my local coffee shop, I came across a copy of the esoteric food journal Gastronomica. When what to my wandering eyes did appear, but a story about the Croatian dish strukli, "The Best Dish in the World." Really? I have a vague recollection of my mother making strukli when I was young, a bland sort of boiled dumpling filled with soft cheese. And others in the extended family have mentioned it in ensuing years, without ever really seeming to remember what it is or how it's made. So, the best dish in the world? This I had to try.
Strukli, for the uninitiated, is a pillowy kind of dumpling, filled with soft cheese (farmer's cheese is traditional) that's served either baked with cream or boiled and served with sour cream. Sounds like any number of dumplings from other cultures (borek, pierogi, etc.—virtually every country has its favs).  But I did not realize that strukli occupied such an exalted place in Croatian culture. Strukli is the best-selling dish of all time at the Palace Hotel in Zagreb, apparent strukli capital of the world. The Ministry of Culture of the Republic of Croatia has awarded traditional home-made strukli the status of protected asset of nonmaterial culture. As such, it will be entered in the Registry of Protected Cultural Assets of the Republic of Croatia.  Strukli is so popular that today's harried housewives can pick up frozen versions at the supermarket to be able to put a quick meal on the table.
Wow. It was time to experiment.
Following the basic Gastronomica recipe, the strukli dough was made from scratch, kneading together flour, water and eggs, and then rolling it out until paper thin. The dough, now stretched across my 60-inch-round dining table, was spread with a mixture of ricotta and farmer's cheese, rolled up jelly-roll style, and cut into pieces using, as tradition dictates, the rim of a porcelain plate.
The full recipe makes 20 pieces, enough to try the three different variations suggested.
No. 1. Basic, boiled strukli seemed the place to start. The dumplings are cooked in a thin broth made by sautéing onions in butter, adding a judicious amount of paprika, then water.  
Some sour cream is stirred into the broth after the strukli are tender (about 10 minutes). The strukli are served in a soup bowl with some broth. Results: Good, but rather basic, sort of like a ravioli without much seasoning or sauce.  The broth definitely needed work, even with a punch of brandy added during cooking. This was closest to what I remembered from my mother's table, although in those pre-gourmet food days, she used cottage cheese. Definitely rib-sticking, though.
No. 2.  The Gastronomical article suggested steaming as a way to combat the loss of flavor in the boiling method.  Steaming did turn out fluffier dumplings that retained more of the cheese flavor. These were served, as suggested, with toasted bread crumbs and a dollop of sour cream. Better, but still kind of nondescript.
No. 3. The most intriguing recipe: baked strukli. The basic dumplings are baked in a casserole with copious amounts of butter and cream. Oh yeah, this was the winner. But what doesn't taste good doused with heavy cream and butter?
Strukli: The best dish in the world? Of this I am still not convinced. Like most other comfort foods involving some variant of dumpling, butter and cheese, they seem to fall into the category of More Delicious in Memory than Actuality.  One man's strukli is another man's madeleine.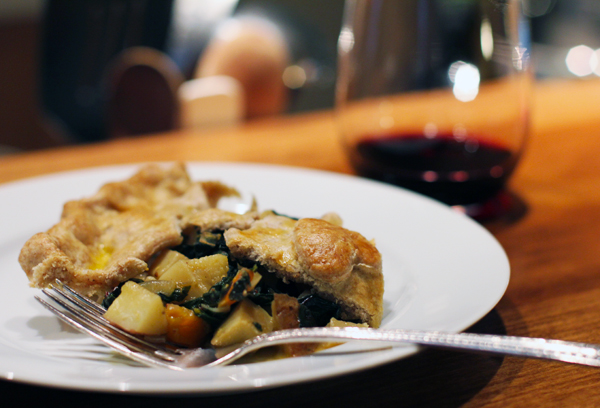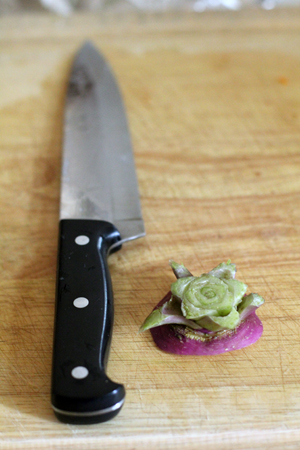 My oven and I are at war.
Last week, I thought I was losing my mind. I would check on some item baking in my oven, and discover that I had somehow shut the appliance off entirely only half way through the cooking time. This is actually not that difficult to do if you're using the timer and you punch "cancel" instead of "off" to silence it when it rings. Just as my frustration with myself was about to boil over, however, I saw it happen–a click, a blank screen, and the oven turned itself off. I wasn't exactly pleased by this but, reassured that my sanity hadn't walked out on me, I called a repair service and waited for my house call.
As these things go, four days later when the super-amiable repair duo showed up, the oven worked perfectly–bake, broil, not a single glitch. Nice to avoid the pricey circuit board replacement, but still. Really? I was advised to bake some brownies and call them on Monday if the oven went berserk again.
The suddenly crisp temperatures did make me want to bake something warm and comforting for dinner, so I decided to test the oven and my luck with a roasted root vegetable pot pie I like a lot (adapted from the Poor Girl Gourmet). And so I spent an uneventful afternoon in the kitchen. An hour of roasting and 40 minutes of baking and not a single oven malfunction. I got a beautiful pie out of the deal, so not a bad day, I suppose. But I wish I could have figured it all out for myself before I paid $65 just to have two strangers poke around under my oven and retrieve a pile of lost cat toys.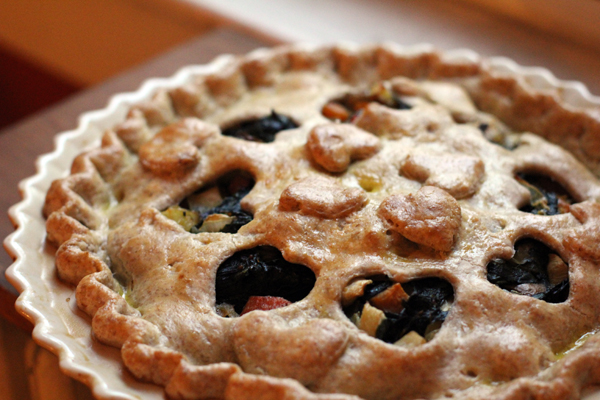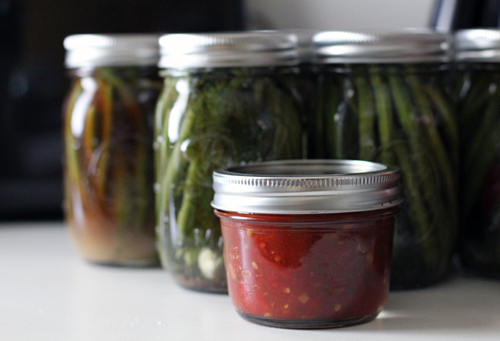 Maybe it's the crisping of the morning air telling me the end of the harvest is creeping up on us, but I couldn't resist an urge to stuff things into glass jars this weekend. I made up a batch of yogurt with my market milk and, in response to family demand, did up a final round of my usual pickled green beans, plus a wasabi (!) version. Now every time I open the fridge, I'm tempted to open a jar and taste one for "readiness".
This week the market also boasted mounds of apples, $10 a basket full, though since I'm not generally a sweets person, fruit preservation is not high on my list of priorities. However, I have had a craving for tomato jam ever since I tried it out at Woodberry Kitchen a few weeks ago. This unstrained version which I found in the NYTimes via the Wednesday Chef seemed like it would suit perfectly. Aside from some occasional stirring during its 90-minute cook time, it took pretty much no effort until I got a little sloppy pouring the hot liquid from the very hot pan into the small containers. Lesson learned.




Product review: It's so amazingly spicy (thank you, garden jalapeno!) and sweet and tomato-y, this is a condiment that's bound to go fast. Used as a pizza topping last night and a scrambled egg dresser-upper this a.m., I have already seriously dented the jar.
I may have to rethink sharing.
Gazing at a friend's out-of-control kale crop, I had one thought: stuff it.  The size of the kale leaves reminded me of the grape vines growing wild up the back of my Brooklyn brownstone, and that I'd made a vow to harvest some of those leaves this year. Kale seemed like a good practice run. The same garden plot included an abundance of mint, so for the filling I turned to a favorite recipe for Armenian Stuffed Cabbage from New Recipes from Moosewood Restaurant, a hearty vegetarian combination of brown rice, walnuts, mint and a touch of tomato paste.
Turns out, kale works beautifully, maintaining a vibrant green color after blanching, and even after the stuffed leaves are cooked, here in a thin tomato sauce. Stuffed kale doesn't seem like a particularly light summer dish, but the tomato sauce is a no-cook version that's ladled over the rolls in a pot and it's all cooked on the stovetop. Prepping the kale rolls does take some time, but even a dozen rolls can be stretched for more than one meal.
With that resounding success under my belt, it was time to tackle the grape leaves. A little research offered a tip to blanch fresh grape leaves for 3-5 minutes, and it's best to heed the advice. While the kale only took a few seconds to blanch, turning that bright green in simmering water, the grape leaves did require more time to become tender to the bite. They turn a dark, mossy green and yield a kind of fruity flavor. The leftover vegetarian brown rice stuffing was put to use for this first round. A more traditional meat-and-rice Greek filling with lemon sauce is in the offing for the remainder of the grape leaves that have been blanched and stored in the fridge.
Back out on the deck, gazing at the grape vines growing helter-skelter across the railings and up the brick surface of the house, I had one thought: Why haven't I done this before?
Welcome to guest blogger Amelia Peltz, who shared our Thanksgiving table and brought a dish that became a hands-down favorite.  
Who Says Vegetarians Can't Have Fun, Too

?

 

Ah, Thanksgiving.  The turkey-centric holiday that often left those of the vegetarian persuasion feeling a little freakish for our desire to just eat the vegetables.  But with the increasing popularity of vegetarianism, fueled as much by locavore ideals as by the popularity of books exposing the underbelly of commercial food production, more and more feasts are now featuring lavish vegetarian centerpieces. 

For this year, we made

Squash Gratin with Poblanos and Cream

, a heavenly combination of butternut squash, roasted poblano peppers, heavy cream (yes, vegetarians like heavy cream!  And butter, too!), as well as a combination of Farmers' and Monterey Jack cheeses.  Add some fresh thyme and oregano and you have a side dish that is sure to please both meat eaters and vegetarians alike.

— Amelia Peltz
Other dishes that stole the show:
 Double-Mashed Potatoes with olive oil, smoky paprika, cumin and garlic
Cranberry Salsa with Cilantro and Chiles offered a bright, clean taste that would have been great on turkey sandwiches, if any had been leftover
Shredded Sautéed Brussels Sprouts with Ham and Pecans had even nonbelievers going for seconds
Mocha Pecan Pie The best of all possible pies.  Simplify this recipe a bit by using the pie crust recipe of your choice and basic whipped cream; the filling itself shines by cutting the usual toothache-inducing sweetness of pecan pie through addition of espresso and cocoa.
Pumpkin Soufflés These individual soufflés can be prepared ahead of time and held in the freezer. Pull out as many ramekins as needed and bake in the down time after the main course.